Business Online Mobile Banking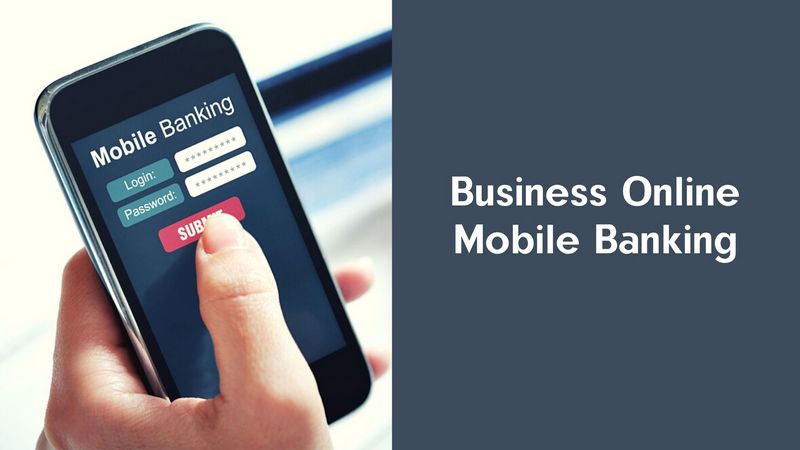 The bank provides small businesses and legal entities with the ability to connect online banking to exercise control over the document flow, financial flows of the company and conduct interbank transactions in real time. If the organization is already a client of a financial institution, you will need to upload an app to access Business Online Mobile Banking. Prepare the necessary package of documents and submit them to the bank, after which the representative of the organization will be given corporate access to the account of the Internet client.
How to sign up for Business Online Mobile Banking?
To sign up for Business Online Mobile Banking, you need to send a re-quest, the form can be downloaded on the official website of the compa-ny. It will also be necessary to provide information about the enterprise and its representatives, it is necessary to list in detail the list of all employees who have access to the portal. Provide the prepared documentation to the office of the bank to sign the agreement. After that, the employee of the credit institution will provide identification data to get access to Business Online Mobile Banking. Service activation takes from one hour to seven days. There is a charge for using the portal. Customers who have a personal bank account enjoy a more loyal attitude on payment issues. The remaining users must make a payment for providing one electronic key. A monthly payment is also charged, its amount is calculated individually. To connect Online Mobile Banking for small businesses, you will need to provide registration documentation for the enterprise and send an official representative to the office of the financial organization. He or she must carry a power of attorney and an order confirming his or her authority.
Advantages of Business Online Mobile Banking
Small business gets a lot of opportunities when activating the Business Online Mobile Banking
Check suppliers and partners for integrity;
Open deposits;
Accept payments in electronic form, process them;
Obtaining data on all transactions on the account;
Sending documents with the ability to attach files;
Receive SMS notifications about the movement of finances in the USA;
Ability to forward electronic documentation to counterparties;
Confirm payments formed by the accounting department of the company.
To connect the service, you do not require to purchase additional equipment or install a special program on a PC, you just need to visit the bank once. Thanks to a clear interface, any employee will be able to use the service without any problems, training is not required.
Personal account for small businesses and corporate clients
Recently, banks have started offering legal entities a service called E-Invocing. With the help of the service, clients of a credit institution can get complete and reliable information about poten-tial partners and suppliers at any time. Business Online Mobile Banking significantly simplifies the life of enterprise managers, now they can pay more attention to strategic moments of the company's development since paperwork will take much less time. You can make a settlement with the supplier or transfer salaries to employees in a few clicks of the mouse. You no longer need to pull bookkeeping on trifles or rummage through dusty shelves in the archive, all the necessary documentation will be stored in electronic form and it will take no more than five minutes to get the information.
Small business and corporate clients are credited on favorable terms. The bank offers them a reduced interest rate, a loan can be issued for ten years. Some products are executed without security and collateral. Such a service as remote settlement and cash services is in great demand among individual entrepreneurs. Entrepreneurs can choose one of the proposed rates, this will allow them to keep all of their accounting online.
Another tool designed specifically for legal entities is a business card. It is attached to an open account, you can get an unlimited amount of cards. They are serviced free of charge during the first year, and no commission is charged for cashless payments.
Access to Business Online Mobile Banking and technical support is available 24/7. You can use the functionality of the service from anywhere. To confirm operations, you need to enter a one-time SMS code received on your mobile phone. To ensure the reliability and security of transactions, the Internet client uses the HTTPS connection via port 9443. If you have any problems, we recommend contacting technical support via the hotline for help.
Category: Online Loans
Tags: banks, Business, finance, Internet, online service