US Credit Cards
Americans have dozens of credit cards. Some of them are used to pay for gas, the second – for food, others – for large stores. Cards have different rates and terms. Some are beneficial to use for small payments, others help improve the credit rating to a normal level. You need to figure this out once, and then it will be clear whether you need a new super-card from the next bank or not.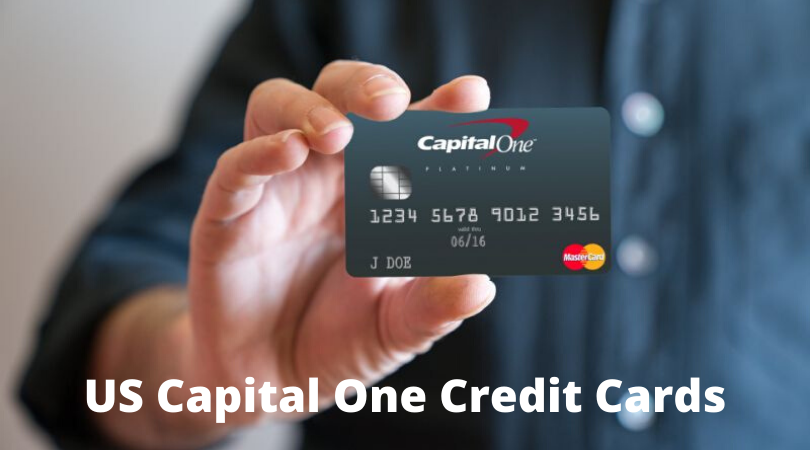 Why so many credit cards?
There are many banks in the USA. The government forbade them to enter the national level for a long time, and even in severe periods of time, instead of several large banks, thousands of small bank departments worked in the states, which did not even have the right to open a branch in another state.
Even now, there are thousands of them and they are competing among themselves with credit programs, that is, different banks give different bonuses for using a credit card. People benefit from these bonuses.
Credit card terms
APR is the average annual interest rate. When you borrow money, you give them back with this percentage. Often the client does not accrue interest if he manages to repay the loan on time, but still there are fees that are summed up in the APR.
Annual fee – a fee for a year usage. Not all cards have such a fee. This is the stable amount you pay for using the card.
Credit limit – the maximum loan amount that you can take. Usually, it is lower at the start, and then grows with your credit rating if you pay your bills on time.
Grace period – the time during which you can pay a loan without interest. Typically, the bank gives 25-60 days for a repayment.
Transfer fee – a percentage of the amount or a fixed price for transferring credit funds from card to card or bank account.
Transactional fee is a percentage of the payment when you buy something.
Deposit – some cards are opened only if you pay an insurance deposit, that is, they gave the bank some amount that you will not be returned if you do not pay on the loan. This is usually a card term for people with a low credit rating.
Extra fees – money or interest that you pay to the bank under additional terms.
Cash back implies when the bank returns part of the money spent to you.
Rewards – rewards and bonuses for using the card.
All credit cards can be ordered online. They are send by mail, it takes a different time. You can pay off debt in various ways, sometimes it is done with another credit card. Some credit cards must be used constantly for bonuses, others can be using within a year after the release data, and the terms will be the same.
Capital One – Popular Banking Institution
Capital One is a banking institution that issues credit cards, provides loans for homes and cars, accepts savings deposits. The bank has 512 branches, 2000 ATMs, its cafeterias and other infrastructure. In 2015, 61% of profits came from credit cards. The company is considered one of the largest issuers (the one that issues cards) in America.
Like any giant, Capital One is characterized by strict service terms. From time to time, the company is blown up for poor customer service, low credit limits that have not been growing for years, but nevertheless they offer a lot of cards for different purposes. As a result, their credit cards are in great demand.The company has online banking Capital One 360, applications for budgeting, subsidiaries that provide loans for purposes, for example, for a car (Capital One Auto Finance).
Top credit cards issued by Capital One
Capital One Venture Card
The card accumulates 2 points for every dollar spent. This is a suitable card for those who spend a lot of money and do not really need points, but do not mind getting them as a bonus. 100 points are then transformed into 1 dollar, that is, the card simply saves you 2% of the cost, like any cash back card.
Venture Card is often offered to those who travel a lot, because with accumulated points you can pay for miles of flights, but in general this is a bad idea. Firstly, you can only return the money that you already spent on flights, and not pay for future ones. Secondly, you can change miles from other cards for money much more expensive. In comparison, for example, with American Airlines, the cost of one point earned is 7 times lower. That is, you have to spend 7 times more money with Capital One than with American Airlines to earn points on the same flight.
Many cash back cards, in addition to the percentage of refund, provide a bunch of diverse bonuses: additional conveniences at airports, liters of gasoline, discounts in cafes and hotels, supermarkets. At the same time, with Capital One you do not pay a commission for international transactions.
Capital One Platinum Credit Card
There is no annual fee in the Platinum Credit Card from Capital One, the bank will return the money if the card was stolen or lost. There is no transfer fee, and as a supplement, you are given access to a credit rating system so that you can control your growth. The card was originally intended to restore credit rating. If you already have two or more Capital One cards, you can't get this one yet.
Bonuses on the card: additional guarantee for purchased goods, car rental insurance, insurance for travelers, 27/7 travel and driving assistance, compensation for the difference in price if you find the same product cheaper in 60 days, etc.
The negative points: there is a fine of up to $35 for late payments. The annual interest rate is high – 24.99%. Starting credit limit is small. Although they promise to increase it, if you paid your bills on time for 5 months, in reality it may not grow for years.
Capital One Cash Rewards Credit Card
1.5% cash back. During the first 9 months, there is a zero annual rate, and then 23.24%. In the first 9 months, there is also no commission for funds transferring. The annual fee is $39. The limit is increased after 5 months of timely payments. As a bonus, the bank offers card fraud insurance.
This is an attractive offer with an average cash back, a regular bonus and no commissions for the first time. This card does not have any special privileges, but there are no risks. Therefore, it is well suited for daily usage.
Secured MasterCard Credit One
This card is issued for those who have overdue loans or were denied a credit card in the last 3 months. To take this card, you must pay the bank from $49 to $200 of insurance deposit depending on individual case. This money insures the bank, as it were, if you do not repay the loan again. If you pay on time, one year after the card is closed, you will receive a deposit back.
The initial credit limit is $200. It can be increased if you voluntarily put more money on deposit. The interest rate on this card is 24.99% per year. There is no annual fee. You can raise the limit if you pay 5 months on time.
This card is inconvenient for big purchases, it has a high interest rate, but still it allows you, firstly, to use a loan with your poor rating, and secondly, for a year or two (again, depending on the situation) to increase it .
Category: Online Loans
Tags: credit card, loans online